We open our doors to many organizations in our local community that need a home. Some of those that use our facilities to support the community are listed here:
Boy Scouts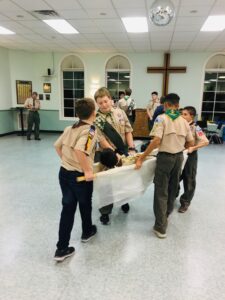 Food Donations
We are a food donation drop-off site for the Community Food Pantry at Mohegan Lake http://www.cfpstmarysmoheganlake.com/
Giving Blood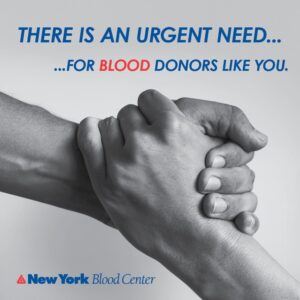 2-3 times per year we serve as a donor site for Hudson Valley Blood Services http://nybloodcenter.org/donate-blood/where-to-donate-today/
Grace also serves as the primary drop-off site in the Metro NY Synod for congregations that have made quilts or packaged personal care, school supply, sewing or baby care kits for Lutheran World Relief http://ingathering.lwr.org/ . The last pickup was December 2020, when the LWR tractor-trailer picked up 280 quilts, 301 personal care kits, 381 school kits and 26 baby care kits either assembled by Grace members or dropped of by neighboring congregations.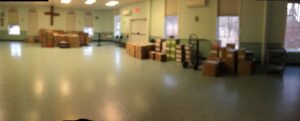 Halls
Our Café' and our Fellowship Hall are available for use by members of our community for community meetings, classes, seminars and celebrations of all kinds. Contact the church office at 914 245-5737 or office@grace-yorktown.org for more information.