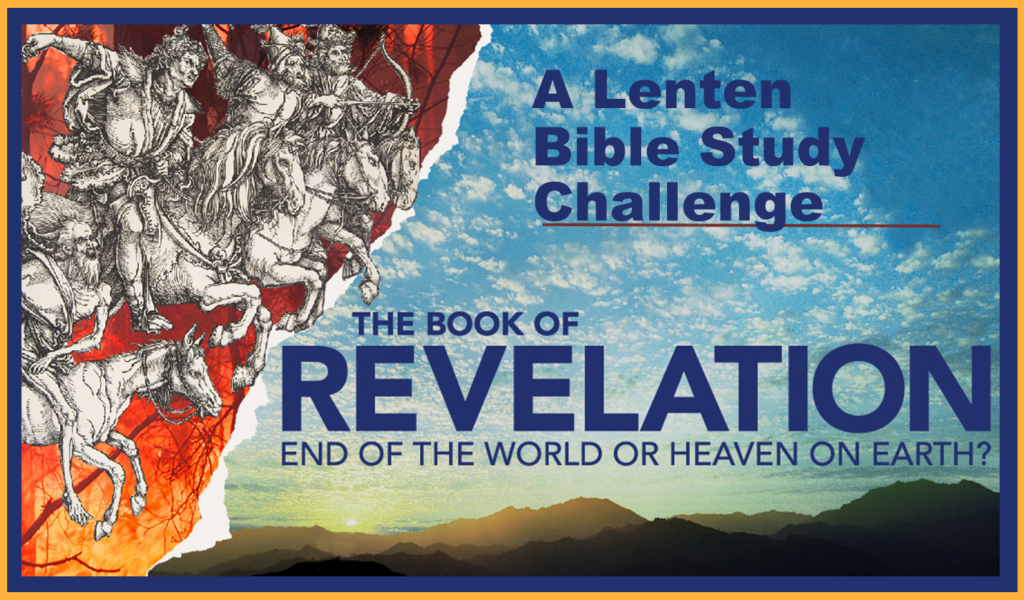 Ever wonder what "The Four Horseman of the Apocalypse are all about? Or what the rest of the mysterious, scary, and just really strange book of Revelation is all about? You are not alone.
That's why Pastor Chris is challenging you and himself to dig into this last book of the Bible to hear what it might have to say to us today. Sure, there have been some novels and movies that have claimed to "enlighten us" about what God intends to do at the end of time, but are they right?? Come find out by joining him on the 6 Thursdays of Lent for this Bible Study Challenge and get some clarity about today and tomorrow.
Grab the Webex link from Grace's Friday Noon Update email (Webex apps are free!) or click on the button below to join in at 11:00 a.m. or 7:00 p.m. Don't get "Left Behind".
Lenten Bible Study Challenge – Revelation – 11am
Lenten Bible Study Challenge – Revelation – 700pm