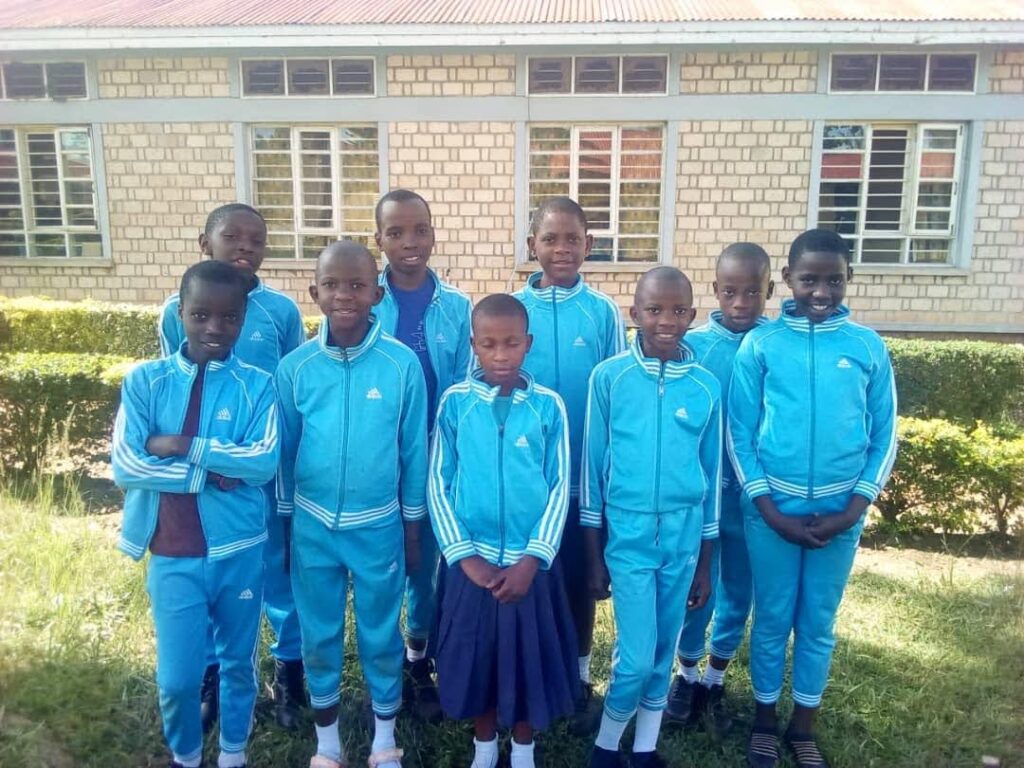 Presently Grace sponsors 14 students with their education in Tanzania. Nine students are still at KEMPS. Three of our children have graduated from KEMPS Primary School and are now in 3 different Secondary Schools. Two of our children were transferred to two different Primary Schools.
KEMPS: Its Raison d'Etre
When a need arises, it is only natural that a solution is looked for. Parents everywhere want the best for their children, and when it is obvious that children are not receiving basic sustenance and that their needs are not being met, whether those needs be food, shelter, love, or education, people act. Truly, where there's a will, there's a way….and this is the underlying basis for the establishment of KEMPS in Tanzania.
The education in Tanzania is not adequate. Students were given a government-funded education, but this education is rudimentary and insular in scope. Classes were taught in Kiswahili, the language of Tanzania. This created a national unity, but it did not contribute to students' participation in and awareness of the global community that they were woefully unprepared for. Not knowing the English language was deemed to be an overwhelming handicap, because English was the means to open the doors of technology and information that typifies the 20th century. As a result, parents did what any parent would do to address this need – they sent their children to schools in Kenya and Uganda.
Recognizing that English medium schools were at a dearth, the ELCT/Northwestern Diocese contributed to Tanzania's focus on education by establishing the Kibeta English Medium Primary School (KEMPS). On January 25, 1999, KEMPS opened with only two classes of thirty pupils – a pre-primary class and a Standard One class. Half of the students boarded at school while the other half commuted from home. Today about 80% of the students live on campus. Today, KEMPS has expanded its program to a total of 320 students who attend KEMPS through the 7th grade. Education is alive and well in KEMPS, and Tanzania is the recipient of such success – and we at Grace celebrate its success and look forward to many more years of students being educated.
  All 14 of our children are in 6 different schools in the town of Bukoba in Tanzania.